Churchill Downs, AFM Threads, and Brookfield Properties Partner for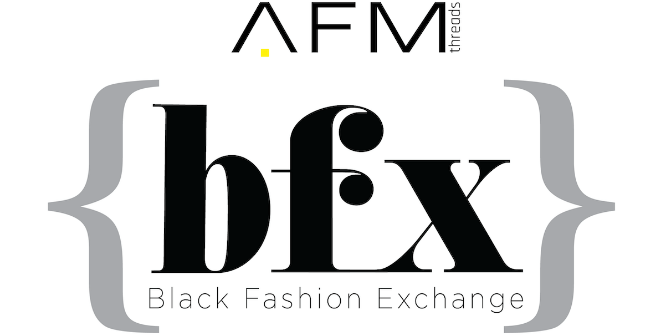 Providing Opportunities for Black Entrepreneurs
Applications Accepted Now through December 31st, 2020
Louisville, KY – The Global Economic Diversity Development Initiative (GEDDI) is pleased to announce the launch of the Black Fashion Exchange in 2021. GEDDI, a 501(c)3 non-profit foundation, focuses on building economic wealth for the Black community in the following areas: workforce opportunities, economic empowerment, supply chain opportunities, leadership and development, and business acceleration. The mission of the Black Fashion Exchange is to serve as a business incubator for Black-led fashion retailers. The career development program will provide expert mentorship and real-life training to help Black business owners scale their business, increase profits, and gain access to business resources and knowledge to compete in the highly competitive retail fashion industry. Applications are being accepted now at www.geddi.org.
AFM Threads for Him. For Her, located in Louisville's Oxmoor Mall (7900 Shelbyville Rd) and owned by Brookfield Properties, will be transitioned into a marketplace to offer the Black Fashion Exchange participants a space to sell their products in the premiere, high-traffic shopping center. Brookfield Properties will partner with the program to provide learning opportunities which include hands-on merchandising experience, along with teaching participants the process to open a retail space in one of their retail properties. The mission of the Black Fashion Exchange is to equip participants with a strong retail presence online and help them migrate from the AFM Threads pop-up shops into their own retail space elsewhere.
Emmanual Rucker, AFM Threads general manager, says, "COVID was a soft reset for many businesses including AFM Threads. Given the challenges of the pandemic we wanted to create an opportunity specific to Black businesses who have been negatively impacted this year and from that the Black Fashion Exchange was born." Rucker adds, "We would like to thank Churchill Downs and Brookfield Properties for allowing us to partner with them on this new initiative that we hope will stimulate economic growth in the Black community."
Churchill Downs Incorporated, a corporate donor of GEDDI, has pledged $20,000 for the Black Fashion Exchange. "Churchill Downs is pleased to support GEDDI's launch and applauds their focus on building economic wealth for the Black community," said Churchill Downs Incorporated Director of Community Relations Cathy Shircliff. "As a multi-year partner of the Derby Diversity Business Summit, we look forward with excitement to the multitude of additional valuable programs that will result from this effort."
Leading up to the official launch of the Black Fashion Exchange AFM Threads will host pop up shops for program applicants during the holiday shopping season starting Black Friday weekend and each weekend for the rest of the year. Applications are currently being accepted for participants in the Black Fashion Exchange program which plans to launch at the start of the new year. For more information and to apply CLICK HERE.
# # #
About AFM Threads
Located in both St Matthews Mall and Oxmoor Center, AFM Threads features Women & Men's Clothing for the everyday guy and gal. From play threads to elegant threads we have something for everyone. AFM Threads has been a locally owned business in the Louisville, Kentucky area since 2018. To learn more about AFM Threads visit our website at www.afmthreads.com.
About Churchill Downs
Churchill Downs Incorporated is an industry-leading racing, online wagering and gaming entertainment company anchored by our iconic flagship event, the Kentucky Derby. We also own and operate three pari-mutual gaming entertainment venues in Kentucky: Derby City Gaming; Oak Grove Racing, Gaming, and Hotel; and Newport Racing and Gaming. Our online wagering business owns and operates TwinSpires.com, the largest and most profitable online horse racing wagering platform in the U.S., and BetAmerica, an online sports betting and iGaming platform in the U.S. We are also a leader in brick-and-mortar casino gaming with approximately 11,000 slot machines and video lottery terminals and 200 table games in eight states. Additional information about CDI can be found online at www.churchilldownsincorporated.com.
About Brookfield Properties
Brookfield Properties is a fully-integrated, global real estate services company that provides portfolio management across the real estate investment strategies of Brookfield Asset Management — one of the world's largest alternative asset managers with approximately US$550 billion in assets under management, as of June 30, 2020. Brookfield Properties develops and manages real estate with a focus on maximizing the tenant experience in addition to the investment and operational performance of the asset. We also focus on integrating leading-edge real estate technologies, and we believe that this enables us to be at the forefront of innovation and sustainability – benefiting not only our tenants, residents and business partners but also the communities in which we operate. In India, Brookfield Properties manages 30 million square feet of commercial properties in major cities, including Candor TechSpace G1 and Candor TechSpace G2 located at Sector 48, Gurugram and Sector 21, Gurugram, respectively; Candor TechSpace N1 and Candor TechSpace N2 located at Sector 62, Noida and Sector 135, Noida, respectively; Candor TechSpace K1 located at Rajarhat, Kolkata; and Powai Business District, Waterstones, and Equinox Business Park located in Mumbai. In addition, Brookfield Properties recently began management of a 12.5 million square foot portfolio of properties in southern India. For more information about our approach to operating and developing best-in-class real estate, please visit www.brookfieldproperties.com
About GEDDI
The Global Economic Diversity Development Initiative (GEDDI) is a 501 (c) 3 non-profit foundation created to further the diversity, equity, and inclusion work the Derby Diversity Business Summit initiated in 2017. With a specific emphasis on addressing the systemic issues within the Black Community, GEDDI seeks donations to afford its fund development arm the ability to make grants to non-profit and for-profit recipients focused on building economic wealth for the black community in the following areas – workforce opportunities, economic empowerment, supply chain opportunities, leadership and development, as well as business acceleration. GEDDI is a 100% Black founded and Black lead foundation based in Louisville, Kentucky whose sole purpose over the next 5 years is to create equity and opportunity for the Black Community utilizing a proprietary system. Visit GEDDI.org to learn more and to donate.