SMALL BUSINESS, BIG MISSION: For Tawana Bain, 2020 held two pandemics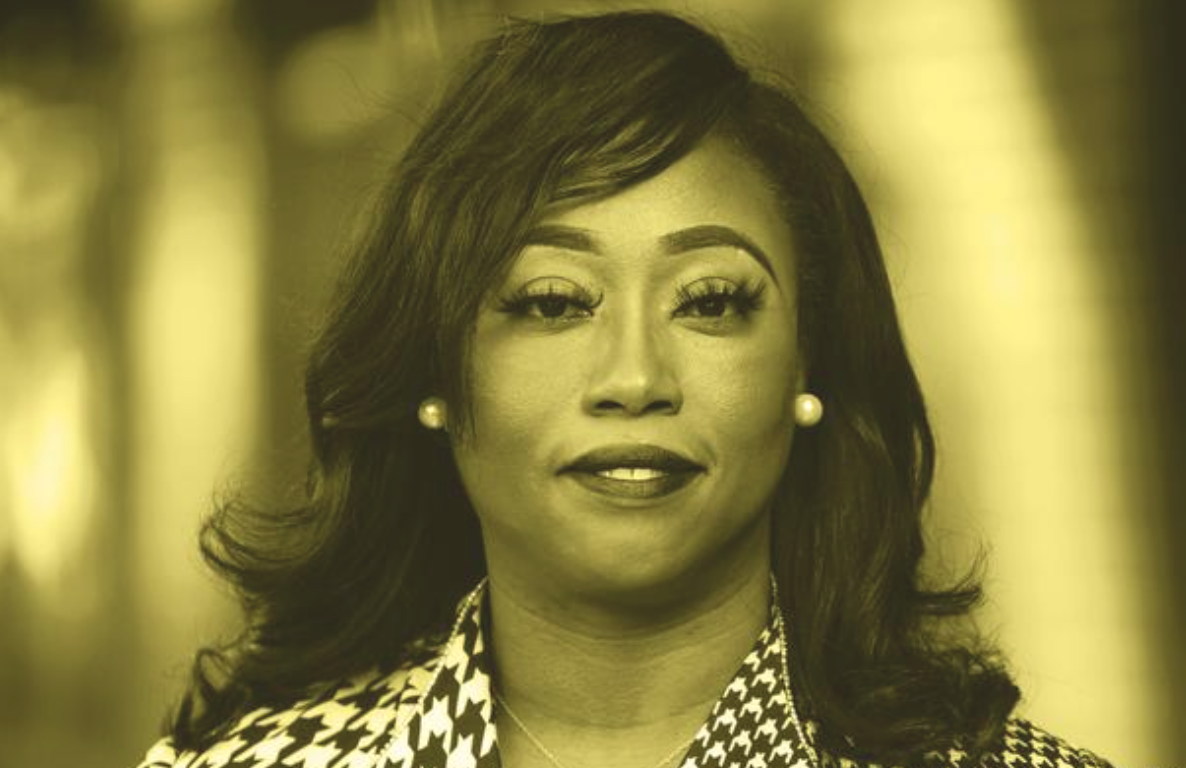 Editor's note: This story is part of a series called Small Business, Big Mission through which we're documenting the unprecedented disruption and the personal testimonials of small-business owners affected by the Covid-19 pandemic and calls for racial justice in 2020. This is the third installment of the project, which has involved 44 of The Business Journals' newsrooms across the country.
Tawana Bain is the founder of T. Bain & Co., which operates New Age Communications, Encore on 4th, AFM Threads and the Derby Diversity & Business Summit. We first profiled her and her businesses during the early months of the pandemic, in May, and recently caught up with her for a follow up about her year since then. Portions of that conversation are below.
If you knew then what you know now regarding Covid-19, what would you do differently?
I looked outward and I looked forward. And I'm very grateful for that way of thinking. When you act on instinct, you go with your gut and you don't have time to think about it. Now that I've gained my bearings, now I'm beginning to the think and strategize. This is probably where I will get it wrong.
What stands out and is everlasting to you about the past nine months?
There were two pandemics: Covid-19 and racial inequity. And this year was very different for those who didn't experience both, firsthand, the way most of us did here.
We were going through all the craziness here in Louisville but then you speak to somebody in West Virginia and they're like: Huh?
There's a part of the community that is now woven into my DNA that wasn't there before. I'll never quite be the same person. There's people at the bottom of the totem pole that I respect way more now than some that have always sat at the top.
Some of the people that you would have walked right by and not thought a whole lot about have some of the biggest guts and hearts, and integrity that the world doesn't know about.
That's what shook up my life. It took me outside of everything that I thought I knew.
Some of the people who were out participating in the civil unrest were moved to do so because of how they were impacted by Covid-19. Their frustration with the system, watching themselves lose things like their jobs and their businesses brought them out. Covid-19 was the gasoline that then fueled the fire. It's difficult for me to separate the two.
For me, being in the middle of civil unrest isn't necessarily just because I'm a Black female. It's because of the impact that Covid-19 had on me.
What have you learned about business? About yourself?
I definitely learned to trust myself. Tomorrow is not promised. I've learned to really just speak my mind unapologetically. I also learned the power of the "unassessed yes." During Covid there was no time to sit and dissect things. It's amazing to me, how long it took people to make decisions before Covid came about. Suddenly we were forced to make decisions without all that bureaucracy.
What challenges lie ahead for you and/or your business?
I've always been in the for-profit world (with New Age Communications, Encore on 4th, AFM Threads.) I'm now in philanthropy world (with The Global Economic Diversity Development Initiative (GEDDI), a nonprofit foundation aimed at building diversity, equity and inclusion.)
It's already tough being a diverse business owner and competing. I didn't realize that the same holds true in competing to do the right thing in a nonprofit. I have this unlevel playing field in business. I didn't realize that those same challenges apply when you're trying to do good.
Where do you go from here? What will you do differently moving forward?
The next step is identifying an executive director for GEDDI. I've pretty much been doing the GEDDI day-to-day operations but I'm ready to turn over the reins to an executive director and I am hoping to have that done by early March.
I want to get back to focusing on T. Bain and Co. and Tawana again. I've been going through two pandemics and trying to bring as many people with me out of the trenches as I could. And hopefully that foundation has been laid.
What gives you the most hope about 2021? The most worry?
I want 2021 to be the last year where Black women are at the bottom of economic numbers. I don't want to be on the bottom anymore. I want the perception of the Black female to look very different in our country. My belly is on fire for that.
---
Timeline
March — Told employees to stay home as the pandemic began. Indoor dining at Bain's restaurant, Encore on 4th, was also shutdown during this time.
May — Kentucky Derby is postponed until September, along with Bain's Derby Diversity & Business Summit. The latter was put on as a virtual event.
June — The Global Economic Diversity Development Initiative (GEDDI), a nonprofit foundation aimed at building diversity takes shape in response to racial justice protests in Downtown Louisville after the shooting of Breonna Taylor by Louisville Metro Police. One aspect of that are business accelerator programs for Black businesses, which are already working with their first participants.
November — Restaurants are shutdown again and Encore on 4th winds down operations for the year. Bain plans to bring it back next year as a new concept: The Black Jockey Lounge, which will celebrate the history of Black jockeys in Kentucky horseracing.
December — AFM Threads, a clothing retailer at Oxmoor Center, shifts from a purely retail operation to a training center for Black fashion entrepreneurs.